Here's What NYSE Could Be Saying To The S&P 500
Chris Kimble ?|?Oct 09, 2019 05:14PM ET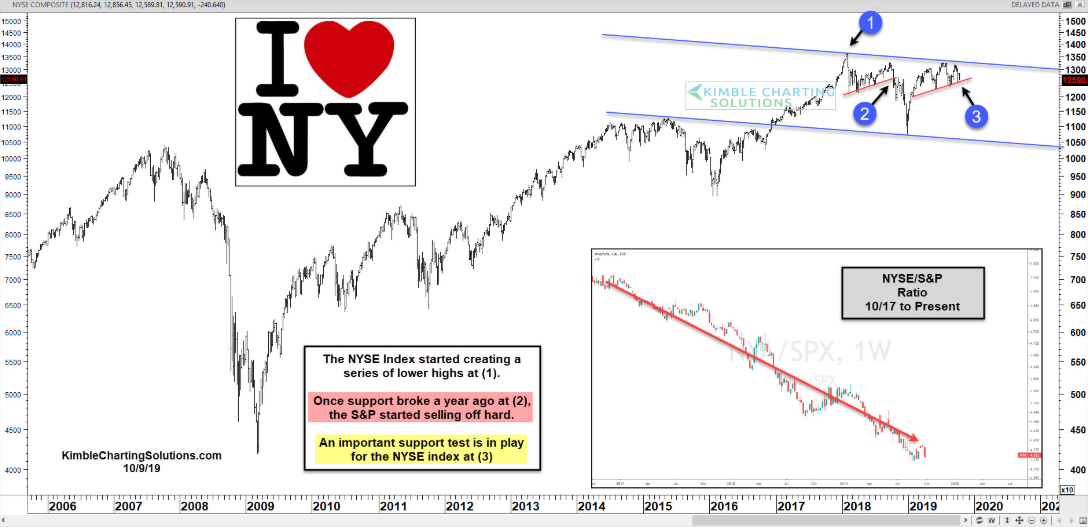 Is the New York Stock Exchange Index (NYSE) about to send the S&P 500 a new bearish message? It's entirely possible.
The NYSE has been much weaker than the S&P 500 for the past couple of years (see lower right ratio chart).
And the NYSE index actually peaked in January of 2018 at (1), creating a series of lower highs inside of this falling channel.
When it broke support at (2), it and the broad markets sold off hard.
The index is currently testing a key support level at (3) while remaining inside of the falling channel.
What this broad index does at this key test of support will send an important message to the broad markets heading into year's end.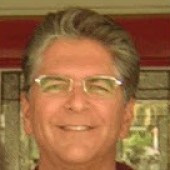 Written By: Chris Kimble